Biomarkers for diagnosis and therapy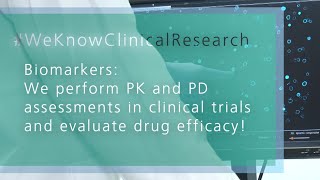 In both clinical routine and clinical research, there is an increasing need for identification and development of validated biomarkers permitting early disease diagnosis and prognosis, personalized treatment decisions, and monitoring of treatment responses. Fraunhofer ITEM's biomarker laboratory is an integral part of the Clinical Research Center Hannover (CRC Hannover). Not only does the laboratory have direct access to patient samples from the outpatient department and the phase-I unit of the CRC Hannover; a pneumatic delivery system directly connects it with clinical departments, the biobank, and the adjacent Hannover Medical School.
Our staff includes technicians and scientists with long-term experience in biomarker analysis. We have in-depth experience with materials from the lung, such as induced sputum, bronchoalveolar lavage fluid, and exhaled breath. Focuses of our research are on the customization of biomarker assays to meet our clients' special requirements and on the development of new methods.
We work in compliance with GLP and GCLP and have an independent quality assurance unit, as we consider industry standards for biomarker measurement to be an important prerequisite for achieving regulatory acceptance of endpoints in clinical trials.