Production of quartz powders with reduced crystalline silica toxicity
Background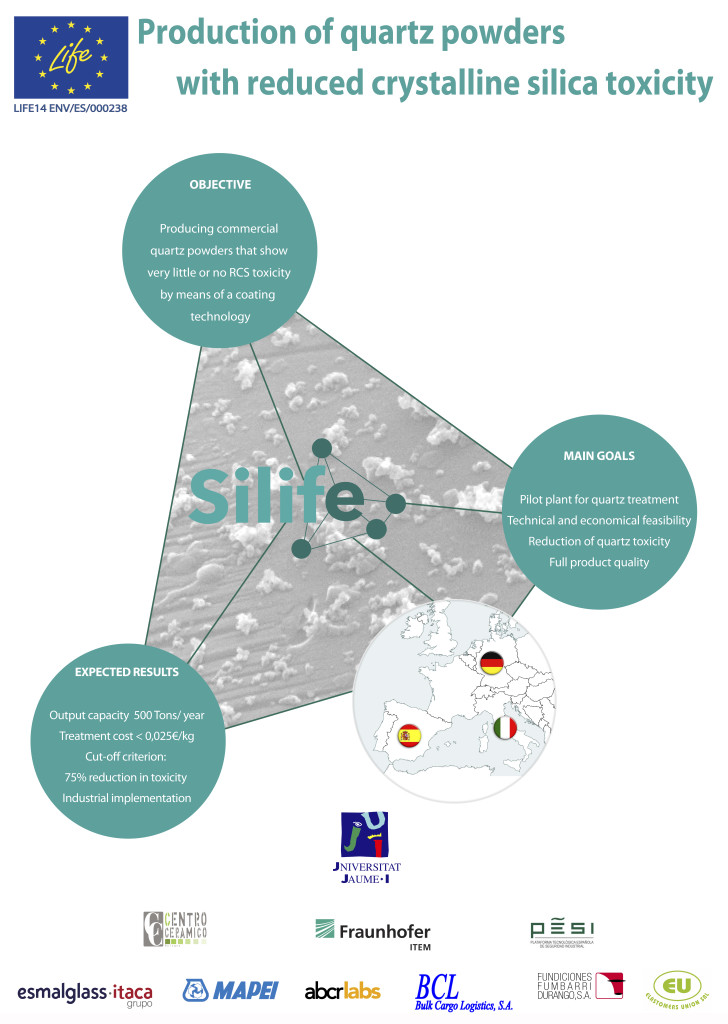 In the SILICOAT project, carried out in the period 2011 to 2014, a coating technology was developed that enables addition of a reagent during preparation of the ceramic compositions, which anchored itself to the quartz particle surface, inhibiting or reducing RCS toxicity. Applied to traditional ceramic processes, this technology proved to be technically and economically feasible for wet processes.
The treated particles exhibited much less toxicity than the untreated particles. However, RCS-containing raw materials are also used in industrial processes in which there are no wet stages. In such processes, the solution provided by the SILICOAT project is, therefore, not directly applicable. To address this constraint, the SILIFE project was initiated in 2015.
The SILIFE project was successfully completed at the end of September 2019.